I have no idea what occurs when the G20 principals gather in antiseptically sealed environments, but
preparation for the event appears to consist primarily of facade-building and disjointed communication.
A struggling region's cheerleaders are
hiding bankrupt eyesores
and
empty storefronts
with upbeat banners, slapping paint on anything less active than the Pirates' offense, shackling struggling businesses, and ignoring realistic discussion of the community's problems.
The authorities have
stiffarmed protesters attempting to work within the system
, which seems counterproductive because it will divert resources better directed toward mayhem-minded dissidents and also will
diminish public support for the authorities
.
Forget the silly Chamber of Commerce press kits and the anarchists' bombast: For an explanation of this situation, turn to
a lyric
from
a local artist
(with a hand from
an out-of-towner
who is
more Pittsburgher
than anyone associated with
the region's ossified and ineffectual power structure
the Allegheny Conference):
There's a code of silence that we don't dare speak
There's a wall between and the river's deep
We keep pretending that there's nothing wrong
But there's a code of silence and it can't go on


As people are turning preparation into positions they will try to defend do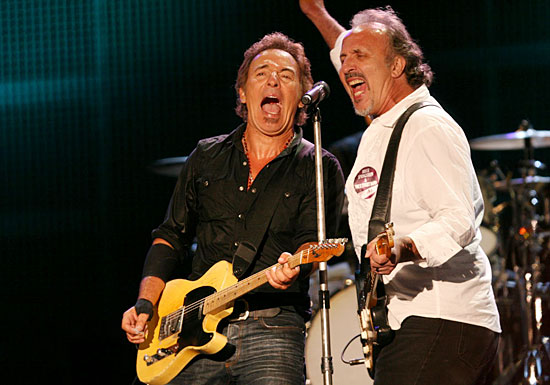 wntown, Joe Grushecky and Bruce Springsteen contribute a message about the value of demolishing walls with song #8 on Pittsburgh's G20 soundtrack (and Infinonyvision, center column):
Code of Silence
.
Joe, a local treasure, is to perform at a Clean Energy Jobs rally on Wednesday at Point State Park, beginning at 6 p.m. His original Iron City Houserockers will offer the best $10 show you will see this year at the Altar Bar on December 12.