The final United States combat brigade
crossed the Iraqi border
and entered Kuwait yesterday, seven and on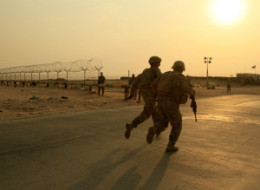 e-half years after the American military entered Iraq in order to . . . well, no one has quite figured that out.
More than 4,000 American soldiers died in the "combat" phase of the misadventure; there is no telling how many Iraqis died. Countless people were maimed, innumerable lives shattered, American morality and prestige diminished, hundreds of billions of dollars squandered, the American military abused.
A misguided invasion, followed by a botched occupation. A shame, in so many ways.