Tom Corbett, governor of the recently renamed Marcellus Shale Coalition Commonwealth of Pennsylvania Presented by the Chamber of Commerce, has announc
ed his nominee to lead the Department of Conservation and Environmental Resources. Confounding some observers, Gov. Corbett passed over every bond-defaulting strip miner in the state and
chose Richard J. Allan
, heir to a scrap metal dealership.
Those charting Gov. Corbett's appointments need not be told that Mr. Allan is the husband of another Corbett appointee, the nephew of an influential Republican Partier, and a Corbett campaign contributor.
We discount rumors that Gov. Corbett's lone remaining cabinet-level appoint
ment -- Secretary of Labor and Industry -- has been delayed by unforeseen difficulty in locating a lineal descendant of Henry Clay Frick (right) who contributed to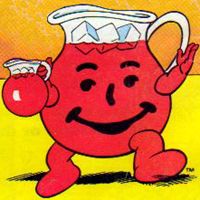 the Corbett campaign. The established pattern, however, enables a prediction: Gov. Corbett will soon announce a new department, Department of Childhood Nutrition, whose initial secretary will be the guy who invented Kool-Aid.
Infinonytune:
After The Gold Rush
, Neil Young