As Pittsburgh city council members await a
top-secret magic show
(at whic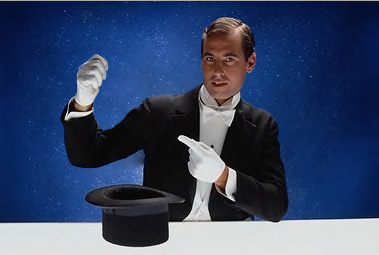 h
professional illusionists
will conduct a
one-card
monte exhibition, then appear to transform a
pothole
into a
pot of gold
), they should ponder whether stories
like this
could signal a local cascade of stories such as
this one
. (Song for the next decade?
"The Funny Bone's connected to the law firm . . . the law firm's connected to the accounting firm . . . the accounting firm's connected to the headquarters . . . and who said it's hard to find a place to park downtown?"
)
If decision-makers pass a tipping point with respect to cost-to-value and city-vs.-suburbs ratios, the disappearance of a downtown business district could be no illusion.
As a gesture of charity for the less fortunate, promoters will permit
a group of stagehands, ticket-takers and other endangered species
to attend the exclusive and magical performance.