Pittsburgh may be about to get a slots parlor, but it won't be a casino without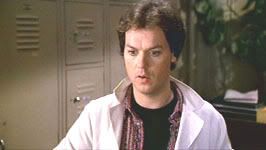 blackjack tables, complimentary watered-down drinks
(as described by Bill "Barred" Blazejo
w
s
ki)
(right), and, most important, a comprehensive sports book with a huge tote board.
As a public service (offered without demand for a cut-rate, no-bid casino license, an enormous and counterproductive public subsidy or even a variance for a vista-wrecking jumbotron), Infinonymous introduces the Propositions Board, a
tote board
identifying a series of propositions, with odds.
Propositions regarding elections, endorsements, sports events and the like will be posted as adjudged appropriate by the management. Special propositions will be posted periodically.