The Nullity's
humorous musing
concerning re-use of local icons prompts recollection of a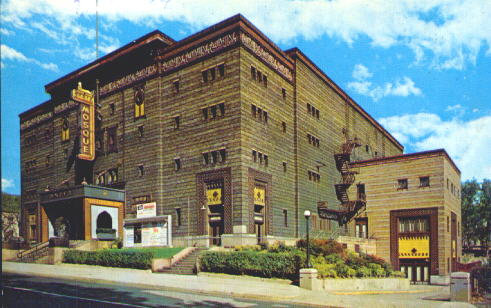 worthwhile point about InsolvenCity's redevelopment projects: Oakland's
Syria Mos
que
, a wonderful concert venue that still has not been replaced, was demolished on an expedited basis to clear prime land for a rush development project involving developers long on political connections but short on performance.
That was in 1991. Twenty years later, the site is a surface parking lot.
It could have been worse (East Liberty; Allegheny Center; etc.). But Pittsburgh lost a gem, and still doesn't have a good, midsized concert hall for anything more energetic than a Marvin Hamlisch-interprets-ABBA show.
Bonus Question: Was Jim Ferlo arrested while protesting the Syria Mosque's demolition?
Infinonytune:
Soul To Soul
, Stevie Ray Vaughan (Syria Mosque soundcheck, 1986)